Rumours are that Nvidia RTX 3050 is going to launch somewhere around January 27, 2022, as reported by Wccftech. It's been a long time since we've seen an entry-level Ampere Series GPU from Nvidia. According to Nvidia, the Non-Ti version of RTX 3050 features 8GB GDDR6 video memory. The desktop version of the GPU features an Ampere GA 106 GPU core whereas on the laptop you may find the GA 107 version.
Prices of Entry-Level GPUs Might Fall in the Year 2022, Here's Why
It's a great initiative taken by Nvidia to give tough competition to the "Red" company. In the last two years, the prices of even the older generation chips have been skyrocketing. And it was a bit hard for budget users to break their bank and get their hands on Ampere series GPUs.
The RTX 3050 Non-Ti version is reported to have 8GB memory and a 3072 CUDA core count. The far know specifications suggest that this GPU will be faster than the GTX 1660 Super but still less fast than mid-chips in the RTX 2000 Series. Nvidia says that the chip will have a maximum TDP of 90W, which means you won't need to pump cash into buying an aftermarket power supply to run this card.
But the main competition of RTX 3050 is not with its siblings right now. Surely, this is one of those GPUs that will test the limits of AMD's famous Navi chips like the RX 6400 and 6500, respectively. But the real performance will be tested when the RTX 3050 would be out on the market.
At the moment, we can just hope that Nvidia could set up a competitive price and brings up the RTX 3050 with enough supply. According to PC Gamer, most people couldn't get their hands on their favourite GPU due to the limited supply of chips in the stock. So, even if Nvidia starts selling the RTX 3050 for let's say $350, it will just benefit a handful of people unless there is a surplus supply of the chip in the stock.
However, if Nvidia starts from a lower price tag on RTX 3050, then AMD surely will adopt some strategies to lower the prices of their budget-tier GPUs. All in all, 1080p gaming is expected to become more common next year with everyone getting their hands on the cheapest graphics cards on the market.
Will GPUs Be Cheaper At Chrismas?
To be honest, it doesn't look like the prices are going to fall anywhere before Q1 of 2022. Like we've said earlier, even if the prices fall down, there is no guarantee that you'll get your chip on Christmas Eve. However, the good thing is Nvidia and AMD both have seriously taken the demand for inexpensive chips, so we might see some entry-level GPUs rage in the market next year.
Manufacturers are putting more effort into making 1080p chips available in the market.
Recently, Nvidia has refreshed the older 6GB RTX 2060 with 12GB of VRAM to pass it on to the users who have been waiting for cheaper RTX cards. Due to the ongoing silicon shortage, end-consumers are unable to get their hands on affordable GPUs. Therefore, both Nvidia and AMD have to make sure that there's enough supply in the stock in 2022.
Consumers have paid x3 times the original price of their favourite GPU in the last two years. We can just wish now that both manufacturers can take serious steps to put affordable chips on every gamer's desk. But the year 2022 is around the corner, let's see what Nvidia and AMD offer this time.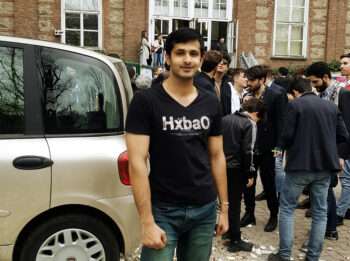 Hi, I'm the author and founder of this blog. I have more than 10 years of experience in the industry. Throughout my journey I've tested and reviewed hundreds of graphics card for custom PC builds. I believe my knowledge and experience will help you choose the card that really falls to your needs and budget.