The need for a low-budget and energy-efficient graphics card is always on the priority list of PC gamers. The Nvidia GT 1030 is truly one of those cards that not only save you a lot of money but also show up as a great deal for mini-ITX PC cases. Also, a low TDP of 30W makes this GPU the right fit for PCs where there is a low wattage PSU that cannot be upgraded.
Yes, the Nvidia GT 1030 is definitely a good option if you want to play entry-level games without putting a hole in your wallet. Moreover, the power-friendly architecture and smaller dimensions of GT 1030 make it a great deal for Mini-ITX PC or HTPC.
Main Specs of GT 1030
| | |
| --- | --- |
| Video Memory | 2GB GDDR5 |
| Base Clock Speed | 1228 MHz |
| Boost Clock Speed | 1468 MHz |
| CUDA Cores | 384 |
| Memory Bus | 64-bit |
| Video Output | x1 DVI, x1-HDMI |
| TDP | 30W |
| Power Supply Requirement | 180W |
| Memory Bandwidth | 48.06 GB/s |
| DirectX | 12 |
Table showing the specifications of Nvidia GT 1030
Gaming Performance of GT 1030
In order to test what GT 1030 really has to offer, we opted for a Dell Optiplex SFF PC with a Core i5-3470 processor with 8GB DDR4 memory. Along with the GPU, you get a low profile bracket to easily fit the GPU inside a smaller PC case.
The Nvidia GT 1030 is one of the entry-level cards from Nvidia meant for low-budget builds. Although it has 2GB of GDDR5 memory on its back, it's not the type of card that's meant for hardcore gaming. But this doesn't mean that you cannot play your favourite games on this chip.
The reason this chip is not meant for demanding AAA games is because of its low VRAM, a memory bus, and CUDA cores. In order to see its performance, we played Battlefield 1 on 1080p settings on a GT 1030, and we were welcomed by frequent lags and glitches in combat scenes with fps averaging around 25 to 32 most of the time.
However, lowering down the settings to 720 would definitely do the job and you'll get over around 35 to 50 fps in Battlefield 1.
We also managed to play GTA V on GT 1030 at low-medium settings. Again, the only factor that was limiting us to max out the settings on GTA V was a lower amount of VRAM on GT 1030.
Also, for open-world games, we always advise going with graphics cards that have at least 4GB of VRAM to hit at least 1080p resolution without compromising on the frame rate.
But, in some games like Far Cry 3, Call of Duty: Modern Warfare 3, Fortnite, and PUBG, the GT 1030 really performs more than we expected. In all of these games, this GPU managed to climb over at medium-high settings.
Thermal Performance
Thanks to the low TDP of this graphics card, you won't be facing any heat issues at all with GT 1030. When idle, the temperature of the GT 1030 stays around 45 to 55 Degrees (EVGA version). As you start playing games, the temps can go somewhere between 75 to 85 Degrees, which is the normal temperature of a GPU in gaming.
Although there's only one fan on this GPU, it's still good enough to keep even under the maximum workload. Also, here's the brief temperature performance of GT 1030 tested by Tomshardware.
Is GT 1030 still worth buying?
To be honest, there are more powerful graphics cards than GT 1030 at a fairly low price. By spending just a few more bucks, you can get a GPU that can let you play most AAA games at 1080p settings. If you are going after GT 1030 for just the sake of gaming, then better keep in mind that you cannot play demanding AAA titles on this card.
For light gaming and dealing with video or photo editing stuff, Yes, the GT 1030 gives you the most value in that case. The lower dimensions and TDP make the GT 1030 a great option for HTPCs or small form factor PC cases where only single-slot GPUs can fit in.
Also, the EVGA version of GT 1030 allows you to overclock it as well. But just ask yourself, how much you could get out of this GPU even if you overclock it? Not much, right? It's not just the clock speed that's alone responsible for the performance of a GPU.
If you are upgrading from a GDDR3 type GPU to a GDDR5 type, you'll see a considerable boost in your gaming or video playback performance with GT 1030. This graphics card can stream and play videos at 1080p, but for hardcore gaming, it might not be the right option to go with.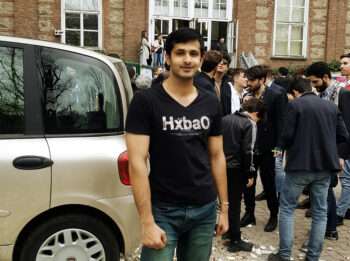 Hi, I'm the author and founder of this blog. I have more than 10 years of experience in the industry. Throughout my journey I've tested and reviewed hundreds of graphics card for custom PC builds. I believe my knowledge and experience will help you choose the card that really falls to your needs and budget.