GPU Republic is reader-supported. We follow a strict editorial process and put hours of research into testing, reviewing, analyzing & comparing the best products that we can find so you can make the most informed decisions. In the event you choose to buy something from one of the links on our site, we may make a commission at no extra cost to you. Whatever products we recommend, it's because we truly believe in them, not because of the small commission we may receive. Please don't buy any of these products unless you actually think that it would fit your needs.
With RTX 4000 cards just around the corner and less demand for mining around the world, we now have cheaper RTX 3090 cards in the market. Everyone has been desperately waiting for the price of RTX 3090 to fit in their tight budget range.
No doubt, the RTX 3090 is one of the cards that give you the freedom to stretch any game up to 4K resolution without compromising on frame rates.
RTX 3090 is a powerful graphics card that can crush any complex graphical workload you'll throw on it. Also, if you want to experience ray-tracing and DLSS 2.0 in full glory, then this is the right chip to go with.
Although many third-party RTX 3090 chips are 20 to 30% cheaper on stores like Amazon or eBay, the Founder Edition still remains well beyond the reach of many gamers. So, our advice would be to stick with reference RTX 3090 cards if you don't want to put a hole in your wallet.
The third-party RTX 3090 graphics cards are up to 30% cheaper and sit right under the $1300 price tag. So, there's no need to pay 200% over the MRSP level to get your card. But there are a lot of brands to choose from, and this makes it difficult to go with the one that gives you the most bang for your buck.
It doesn't matter if you shop for RTX 3090 from ASUS, EVGA, or GIGABYTE, every one of them offers a unique design, up to 3 axial fans for cooling, RGB aesthetics, and advanced video outputs.
As the purpose is to pick the best Nvidia RTX 3090 graphics card for high-end AAA gaming, we've tested some famous titles on these cards to give you a better idea. In the end, we'll give you a recommendation on which one to go with depending on your budget and needs.
List of the Best Nvidia RTX 3090 GPUs
Ready to get your hands on the most powerful Nvidia card to beef up your gaming rig, here are the top choices to consider:
EVGA RTX 3090 FTW3 Ultra – Overall Best
24GB GDDR6X Video Memory
1800 MHz Boost Clock Speed
Tripple iCX3 HDB Fans for Powerful Cooling
Metal backplate along with Adjustable RGB settings
---
It's been a long time since we got our hands on the extreme-performance chip from EVGA. And now because this RTX 3090 is 33% cheaper, it's a great time to buy and play some demanding games on it.
The way EVGA has put efforts into designing this card is just worth mentioning at this point. This version from EVGA is many times better than the standard Founders Edition version. There are three powerful fans at the front and a metal backplate to take care of enormous heat.
In terms of features, EVGA has tuned this card a little higher than other RTX 3090 versions you'll find on the market. The video memory stays the same, you have 24GB of GDDRX memory, which makes your machine future-proof for gaming in upcoming years.
Where most games are limited to using not more than 10 to 12GB of video memory at the time of writing this guide, having 24GB would leave plenty of memory behind to scale your games up to 8K if you want.
The EVGA RTX 3090 also shows up as a great deal for content creators who often deal with large 4K or 8K video files. Also, the higher memory bandwidth (936 GB/s) on this chip would make the video rendering much faster than the previous generation chips.
Moreover, there are 3x DP v1.4a and 1x HDMI v2.1 ports to attach multiple monitors at the same time. If you play simulator games or titles that are well-played on dual screens, you'll get the most out of this chip.
This RTX chip delivers solid 8K performance without any hassle. But there are important things you should know before buying this card.
We threw some games towards this card at a higher resolution to see how it reacts to them. In Battlefield 5 at 2160p resolution, the EVGA RTX 3090 managed to score an average of 120fps. At 1440p resolution, the Battlefield 5 was easily able to hit over 190fps even in intense battle scenes.
So this chip was easily able to achieve the 4K 60fps milestone without playing with the in-game settings.
We also managed to test Red Dead Redemption 2 on this card at 2160p resolution, and this is when the frame rates went all the way down to 76fps. Yes, you can play RDR 2 on this card at 4K settings, but you'll have to deal a little bit with your in-game settings.
In the 3DMark Benchmark – Fire Strike (Extreme) carried out by CPU-Monkey, the EVGA RTX 3090 FTW3 Ultra managed to score 23988.
It's our personal experience that higher-end cards from EVGA consume a lot of power from your PSU. This graphics card has a TDP of 350W and it needs x3 8-pin power connectors to work properly. So, it's a power-hungry card, and you'll need a high-wattage power supply (750W or above) to run it.
ASUS ROG Strix GeForce – Best Budget Nvidia RTX 3090 Graphics Card
24GB GDDR6 VRAM
1890 MHz Boost Clock Speed
3 Powerful Axial-Tech Fans for Excellent Cooling
GPU Tweak II software for controlling thermals, fans, and performance.
---
There's a little bit of technical difference between the ASUS Strix RTX 3090 and EVGA RTX 3090 Ultra card. This one from ASUS packs a bit more clock juice as compared to the EVGA version.
However, the design on this chip looks similar to that of the EVGA card, we have the same three fans at the front and metal backplate to dissipate heat.
But the plastic on these cards looks a bit cheaper as compared to the one we found on the EVGA version. Anyhow, this won't be affecting your gaming or content creation performance at all.
The axial fan upgrade on this GPU delivers better cooling even if you push this card to its limit. And this is something we really liked on this flagship card from ASUS. The reason ASUS has installed better cooling on this GPU is that it can easily overclock up to 1890 MHz and consumes more power.
In terms of features, we have the same 24GB GDDR6X VRAM and 10496 CUDA Cores. So you can expect it to grind any complex GPU-intensive workload coming it's way.
Also, you can use the GPU Tweak II to monitor the thermals and performance of this GPU. We won't be talking much about the specs as they are nearly the same that you'll find on many RTX 3090s.
Let's move ahead and talk about the performance, the reason someone shops for a high-end card like this.
We tested the same games on this card that we did on EVGA RTX 3090 Ultra. In Battlefield 5 at 2160p settings, the ASUS ROG Strix GeForce RTX 3090 delivered around 130fps on average. And these numbers are slightly higher than what we gained from the EVGA version.
At 1440p settings, the Battlefield 5 was easily playable at 200+FPS on this card. This is nearly the same as what we got from the EVGA version.
In Shadow of the Tomb Raider, the ASUS ROG Strix RTX 3090 was able to deliver 90fps on average at 2160p settings.
Just like the EVGA RTX 3090 Ultra, the ASUS ROG Strix RTX 3090 scored around 76fps in Red Dead Redemption II at 2160p settings.
Overall, we can say that the ASUS ROG Strix 3090 delivered a 3 to 5% gain in gaming performance over the EVGA RTX 3090 Ultra. And definitely, this is due to a bit more clock speed that it holds on its side.
All in all, it's a great gaming graphics card to play games at higher resolution and stable frame rates. But there's one thing you need to know, the higher price tag. Although the RTX 3090 cards are affordable now, this one from ASUS still costs over $1500.
ZOTAC Gaming GeForce RTX 3090 Trinity – A Cheaper Option
24GB GDDR6X

1710 MHz Boost Clock Speed

Tripple fans for cooling
SPECTRA 2.0 RGB Lighting
---
Again, there's not much difference in specs to mention at this point. However, this ZOTAC version is cheaper compared to another version we've reviewed before. If you really don't care about the higher boost clock speeds, then this chip is for you.
As the boost clock speed on this version is 1710 MHz, you can expect entry or mid-level fans to take care of extra heat.
It doesn't mean that the cooling fans on this GPU are of cheap quality, but they are definitely cheaper than what we've found on the EVGA and ASUS versions of RTX 3090. ZOTAC has opted for IceStorm 2.0 cooling technology to maintain the temperatures under full load.
To know about the performance of this card in gaming, we ran the Battlefield 5 at 2160p resolution, and it managed to score around 110fps. Comparatively, this is less than the previous versions, but it is still above the 60fps baseline.
Our goal is to hit 60fps at any resolution, which this card surely meets without any hassle. In Shadow of the Tomb Raider at 2160p, the ZOTAC RTX 3090 was easily able to hit over 90fps.
In Red Dead Redemption 2 at 2160p resolution, the average frame rates were between 70fps to 75fps most of the time.
Finally, if you are waiting for a cheaper RTX 3090 graphics card, then this one from ZOTAC would definitely fit in your budget range. A few drops in average frame rates won't be making any effect on your gaming performance unless you are below the 60fps line.
MSI RTX GAMING X TRIO 24G – Best Value RTX 3090 GPU
24GB GDDR6X
1785 MHz Boost Clock Speed
High-end Cooling
---
Generally, the MSI products cost higher than other brands in the market. But with the falling prices of GPUs all over the globe, it wouldn't be fair to not include this MSI RTX 3090 in the list.
As the prices are falling back, this MSI GAMING X TRIO 24G RTX 3090 comes close enough to the MSRP level. Right now at Amazon, this GPU costs around $1500 price tag which is $300 higher than what we found on EVGA and ZOTAC variants.
In terms of design, it looks somewhat similar to its ASUS Strix variant. There's an MSI logo in the centre and one side. Just like the EVGA and ASUS versions, there are RGB lights that spread beneath the fans.
In terms of performance, you should the similar kind of performance that we've concluded from other brands. However, this version would deliver a bit better performance than the ZOTAC variant due to its higher clock speed.
There's one thing worth mentioning at this point. The MSI Gaming X Trio RTX 3090 uses a bit more power and has a TDP of 370W as compared to 350W we had on other brands.
But this could be due to the fact that this card has high-end cooling installed to take care of high temps under heavy load. An extra 20W of TDP won't be affecting your performance and there's no need to change your PSU if you already have 750W+ PSU in your machine.
Let's talk about the gaming performance of this card. In Battlefield 5 at 2160p, the MSI Gaming X Trio RTX 3090 was able to get around 116fps with ray-tracing and DLSS turned off.
In Shadow of the Tomb Raider at 2160p settings, we got around 90fps in intense graphical scenes. Well, in Red Dead Redemption 2 at 4K setting, we got around the 72fps.
Finally, the MSI Gaming X Trio RTX 3090 sits near to the MRSP price level and offers the same level of gaming performance that you could expect from other cards on the list. Although it's a bit expensive, but packs solid performance for the price point it comes at.
GIGABYTE GeForce Vision OC 24G – The Fastest RTX 3090
24GB GDDR6X
19500 MHz Boost Clock Speed
Powerful and Quiet Fans
---
If you really care about higher clock speeds on a graphics card, then GIGABYTE has already overclocked this card to deliver immense performance in gaming. Yes, we have a 19500 MHz boost clock speed on the GIGABYTE Vision OC RTX 3090 beating all other brands on the list.
Now, this is something that'll give a serious boost in AAA gaming. At the front of this card, there are 2x 90mm and 1X80mm unique blade fans to dissipate an enormous amount of heat. Also, there's a direct copper plate attached to the silicon unit for better cooling.
Moreover, there's a metal backplate that adds aesthetic to this GPU while protecting it from dust and other particles.
GIGABYTE has introduced an advanced MOSFET design to make sure this card uses less power to maintain a lower temperature. But as we know that the standard TDP of this card still remains at 370W and you'll need a high-wattage power supply to fuel it.
The GIGABYTE Vision OC RTX 3090 GPU features RGB Fusion 2.0 technology. This allows you to match the light scheme of your GPU with the rest of the system. We are not a fan of RGB lights on graphics as most of them would be facing down in the PC case.
But you can also mount a GPU vertically to show the RGB and aesthetics if you want.
Enough about the design, let's now have a look at the performance in AAA gaming.
Like always we'll start from the Battlefield 5 scaled at 4K resolution. We got an average frame rate of 118fps with this card. It's a very narrow gain in frame rates as compared to other chips on our list.
In Shadow of the Tomb Raider, we managed to score over 95fps, again the GIGABYTE RTX 3090 shows a slight gain in performance here as well. It's obvious that the higher clock speed on this card is pushing frame rates a little higher.
In Red Dead Redemption 2, we score around 79fps at 2160p resolution. Yes, it's obvious that a slight boost in clock speed could add a bit more frame rates on your screen.
All in all, if you lose a few more bucks out of your wallet, then GIGABYTE RTX 3090 Vision OC 24G graphics card would be a great deal to have in your gaming machine.
It has the fastest core clock speed and holds up to 5 advanced video outputs to connect higher refresh rate monitors. In FP32 Performance (Single-precision TFLOPS) this card manages to score around 36.84 which indicates the computing power of this graphics card.
Verdict – Which One to Choose
So these were the best RTX 3090 graphics cards to crush any type of AAA gaming or content creation workload. Now comes the hard part, which one out of these you should go with.
As always, this depends upon your budget and needs. If we had to pick out from the list, then it would definitely be the EVGA RTX 3090 FTW3 Ultra. It's because this card is up to 35% cheaper and offers the level of performance that any hardcore gamer or content creator would expect out of an RTX 3090 card.
Like we said earlier, just a narrow difference between rates doesn't matter at all. After all, it's about the price-to-performance ratio that you expect out of every graphics card.
Moreover, we've found the higher-end cards from EVGA to be priced better than ASUS, GIGABYTE, and MSI. Yes, the RTX 3090 from ZOTAC is also cheaper, but you'll have to sacrifice for the higher clock speed and better cooling, which means a lot in higher-end GPUs.
FAQs
Which GPU is equivalent to RTX 3090?
AMD RX 6900 XT is the AMD equivalent of the RTX 3090 graphics card. You can expect both of these cards to deliver the same level of performance in gaming and content creation workload. However, the ray-tracing performance on the RTX 3090 is better than the RX 6900 XT.
Is there a card better than RTX 3090?
At the time of writing this guide, there's no card that can perform better than the RTX 3090. The RX 6900 XT somehow beats RTX 3090 in specific content creation workloads. But in most demanding workloads, the RTX 3090 still remains the king of the GPU market.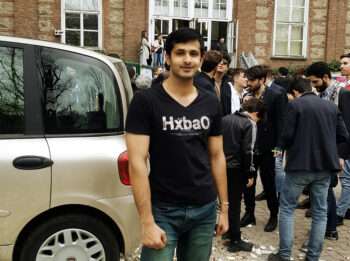 Hi, I'm the author and founder of this blog. I have more than 10 years of experience in the industry. Throughout my journey I've tested and reviewed hundreds of graphics card for custom PC builds. I believe my knowledge and experience will help you choose the card that really falls to your needs and budget.