It's been more than three years now that we have the Nvidia GTX 1660 on the market. This is one of those cards that sit on the sweet spot between price and performance. We also have two different versions of GTX 1660, the GTX 1660 Super and the GTX 1660 Ti. But is GTX 1660 still a good card for gaming in the year 2022? We've tested a few games on this card and here's what we found so far.
The Nvidia GTX 1660 6GB is a reliable graphics card for 1080p 60fps gaming. This graphics card is easily capable of handling Fortnite, Battlefield V, Far Cry 5, Apex Legends, League of Legends, GTA V, Rainbow Six Siege, Minecraft, and Overwatch at 1080p high settings. Overall, it's an excellent choice for 1080p gaming but isn't recommended for 1440p gaming at all.
The Nvidia GTX 1660 Main Specs
Let's start with the main specs that this card has to offer:
| | |
| --- | --- |
| Video Memory | 6GB GDDR5 |
| Base Clock Speed | 1530 MHz |
| Boost Clock Speed | 1785 MHz |
| Memory Interface | 192-bit |
| CUDA Cores | 1408 |
| Bandwidth | 192.1 Gbps |
| PSU Requirement | 300W |
| | |
Specifications of Nvidia GTX 1660 6GB GDDR5
By looking at the specs, the GTX 1660 meets the minimum requirement of video memory that you need these days to play games at 1080p settings. With 6GB of VRAM, at least you expect this card to hit 1080p details in most games.
Next comes the clock speed on the GTX 1660 which we think is enough to keep up with the pace of mid-range CPUs from AMD or Intel. Also, there's a boost clock speed of 1785 MHz for delivering faster graphical processing. Some graphics card manufacturers like ASUS, MSI, and EVGA have even pushed the boost clock speed on GTX 1660 over 1800 MHz.
Moreover, the GTX 1660 is a graphics card with low power consumption as you can run it easily with a 300W power supply unit. With a maximum 120W TDP, you can expect this graphics card to create less noise and heat inside your PC case.
We are now going through the time when everyone is trying to put their hands on cards with ray-tracing and DLSS. But the GTX 1660 remains the foremost choice of budget gamers who only need a better 1080p gaming experience. Even though this graphics card has GDDR5 memory instead of GDDR6, it doesn't hurt its performance at 1080 resolution.
Built on Nvidia's Turing architecture, the GTX 1660 delivers a much similar performance to cards that come with GDDR6 memory. Furthermore, the GTX 1660 ends with 1408 CUDA Cores which are considerably less than the GTX 1660 Ti version.
Nvidia GTX 1660 Gaming at 1080p Resolution
A long time ago, when the GTX 1660 Ti was released by Nvidia, they claimed that this card would deliver higher frame rates in 1080p gaming. After a month, the standard GTX 1660 was launched and everyone was expecting it to perform similar to that of the "Ti" version.
The GTX 1660 is 4 to 5% faster than the AMD's RX 590 graphics card in 1920 x 1080 gaming. Moreover, the GTX 1660 is around 18% faster than the Nvidia GTX 1030 in FHD gaming.
Here are some of the most popular games we've tested on GTX 1660.
Battlefield V (1080p Ultra Settings, DirectX 12)
In Battlefield V, the GTX 1660 managed to throw over 100+ FPS at 1920 x 10802 resolution. The minimum frame rates that we encountered were around 60fps to 70fps.
A similar test was run by Tomshardware when playing Battlefield V on GTX 1660 6GB version with DirectX 12 turned on. Here are the benchmark results shared in the image below: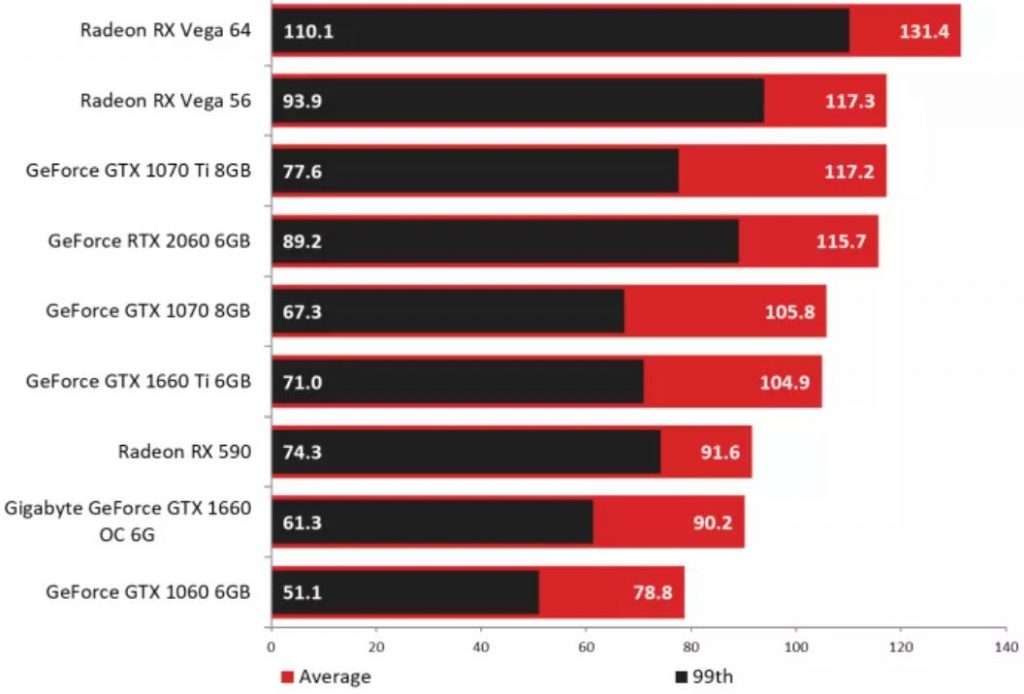 Far Cry 5 (1080p Ultra Settings, DirectX 11)
We played our favourite title, the Far Cry 5 on the GTX 1660 6GB version. With all the settings at "Ultra" on a 1920 x 1080 resolution, we achieved around 85 fps on average. The lowest frame rates we encountered in intense battle scenes were around 58fps to 65 fps.
And if you opt for the GTX 1660 Ti version at this point, then you can expect a little gain in frame rates. To be honest, there isn't much performance gain expected with the Ti version of GTX 1660, so if you have to pick between the standard GTX 1660 and the Ti version, then stick with the standard version.
Grand Theft Auto V (1080p Very High, DirectX 11)
Throughout tests, we've found that some graphics cards perform better with GTA V than others. No doubt the GTX 1660 is one of those GPUs that deliver stable frame rates with GTA V at 1080p settings. The Nvidia GTX 1660 delivers more than 90fps in GTA V at 1080p resolution.
Gaming at 1440p Resolution with GTX 1660
Like we've said earlier, the GTX 1660 is primarily meant for 1080p gaming, but it's not a good choice if you are pushing up to 1440p or 4K.
The limited amount of VRAM on GTX 1660 struggles to push in and out more images at 1440p resolution. In Battlefield V, the GTX 1660 pushes the average frame rates down to 60fps and in some scenes ever further down to 40fps. So, it's hard for this graphics card to deliver you stable frame rates at 1440 settings.
The same goes for Far Cry 5 where the GTX 1660 struggles to deliver more than 45fps most of the time. However, in GTA V, the average frame rates move up and down between 50fps and 65 fps at 1440 settings.
But that's not the case with all games, titles like Fortnite, PUBG, and Minecraft are still playable at 1440p settings on a GTX 1660 graphics card. With these titles, you can expect the GTX 1660 to deliver more than 150+ FPS at 1440p settings.
Therefore, it entirely depends upon the game mechanics whether that game would be playable at a higher resolution on a GTX 1660 or not.
Here's a detailed video on how much gaming performance you could expect from a GTX 1660 in different titles
Conclusion
Yes, the GTX 1660 is a solid 1080p performer even in 2022. There isn't much difference in the performance of the standard GTX 1660 and GTX 1660 Ti versions. The GTX 1660 squeezes out every ounce of performance when it comes to playing games at 1080p resolution. Most AAA titles are easily playable on this graphics card at high settings. In all the gaming benchmark tests, it scores higher than its competitor, the RX 490.
But keep in mind that it's not a card meant for QHD (1440p or higher) gaming. If you want better 1440p performance, then we'll recommend you to go with either RTX 2060 or RX 580.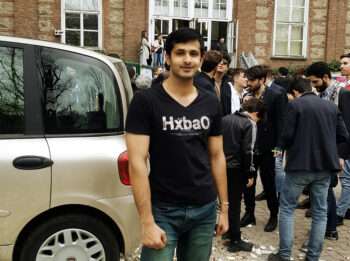 Hi, I'm the author and founder of this blog. I have more than 10 years of experience in the industry. Throughout my journey I've tested and reviewed hundreds of graphics card for custom PC builds. I believe my knowledge and experience will help you choose the card that really falls to your needs and budget.