A few years back, SLI was on the boom with PC gamers pushing dual graphics cards inside a CPU to maximize performance. Although modern days graphics cards support SLI, still there isn't much talk going on around this topic. With the entry of Nvidia's RTX 3000 Series, PC gaming has entered a new era. With this, most enthusiasts say that SLI is now a thing of the past. But is it really true? Is SLI still worth it? Let's find out in this article.
Is SLI Worth It
To be honest, SLI is not a worthy investment for PC gamers. Modern-day graphics cards are powerful enough to give you the performance boost in AAA titles. However, there are some areas where you need to SLI graphics cards to get the optimal results. For example, if you want to game at 8K, it would be better to use SLI two GPUs to hit those high pixels.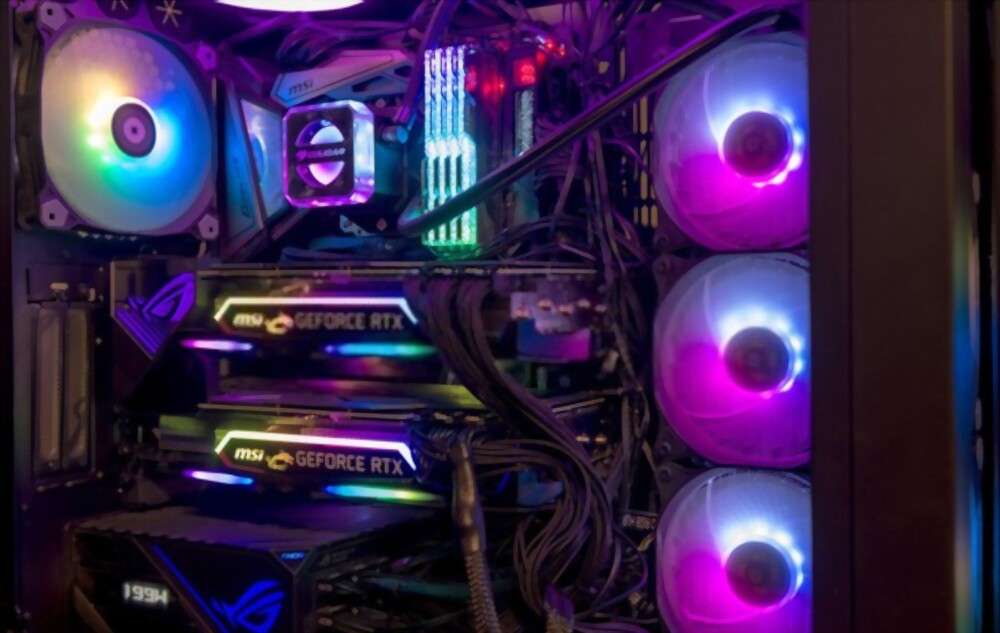 Advantages of SLI
Here's what you can expect if your SLI two GPUs:
Slight Performance Boost
To us, the most benefit you can get out of an SLI configuration is through higher resolution and refresh rate. Monitors with a 144Hz refresh rate are the sweet spot for PC gaming these days. And if you are a fan of playing games at 4K or even 8K, then you get to expect a significant gain in performance with an SLI setup.
Monitor with a higher refresh rate demands more input from your GPU. A single GPU unless it's powerful enough, cannot meet this demand. So to overcome this, you can SLI two graphics cards for better performance. Here are some graphics cards that are ideal for 144Hz 4K gaming if you don't want to get into the SLI thing.
Aesthetics
If you are a hardcore PC gamer, then you probably know how much the looks of your gaming rig matter. And no doubt, the SLI configuration looks amazing if you have a transparent PC case. And if both of your GPUs come with RGB lighting, then it would be a cherry on the top.
Disadvantages of SLI
With a bit of benefit, here are some of the cons of going with SLI:
Need for More Power
When two graphics cards are connected using SLI configuration, it results in more energy demand from your power supply. Also, it will result in more heat, so make sure you have enough PC case fans to dissipate heat.
The minimum amount of power supply that you need in an SLI setup depends upon the type of graphics card that you are using. Let's say you are using two RTX 3090 GPUs in SLI mode, then you'll need a 1200W PSU.
Expensive Setup
Before you get into the SLI thing, you have to spend more cash for buying a motherboard with extra PCIe x16 slots and better VRMs. And the most important thing of all, the power supply. You will need to opt for a high-end power supply to meet the higher energy demands.
SLI Support in Games
Not every game is designed to enjoy the benefits of SLI on your computer. Game developers have to code the game in order to fully support the graphics cards in SLI mode. Due to a downtrend in SLI, most game developers have stopped the support for SLI. So, there you cannot benefit from your other graphics card to maximize performance.
Unfortunately, there are few titles that support SLI. So, if you are playing games that are non-SLI, it's better to turn off SLI mode to avoid any glitches or stuttering during gameplay.
Modern Games that Support SLI
The Witcher 3: Wild Hunt.
Grand Theft Auto V.
Far Cry 5.
PlayerUnknown's Battlegrounds.
Dark Souls III.
Diablo III
Fallout 4.
Metal Gear Solid V: The Phantom Pain.
League of Legends.
World of Warcraft
Are You Still After SLI?
Now as you know the good and bad of using SLI and still want to give it a try, make sure you have enough investment and the right hardware to do it.
First of all, you have to buy two graphics cards with the same chip and onboard memory. A 4GB GPU cannot be SLI'd with a 6GB GPU. Apart from this, you'll need a certified SLI motherboard and dual PCIe x16 slots to install your graphics card.
Finally, you'll need enough power supply to fuel both the graphics cards and the rest of your system. And that's it.
Verdict
Keeping in view the requirements of modern world PC games and the way these games are coded, there's no need for SLI at all. A single mid-range or high-end graphics card can be enough to let you play most games at ultra-high settings without losing frame rates.
Sooner or later, Nvidia might stop the support for SLI in their upcoming chips. As GPUs are becoming more powerful and energy-efficient, no one will invest in an SLI setup that draws more power, creates more heat, and puts a hole in your wallet.
Long story short, if you've enough finances to build an expensive SLI setup, just to play games at 4K or 8K on a higher refresh rate monitor, then SLI is the right option for you.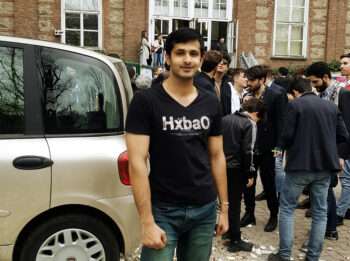 Hi, I'm the author and founder of this blog. I have more than 10 years of experience in the industry. Throughout my journey I've tested and reviewed hundreds of graphics card for custom PC builds. I believe my knowledge and experience will help you choose the card that really falls to your needs and budget.