So, you've decided to switch your AMD graphics card with the Nvidia graphics card. So what are the essential steps you need to follow to install your new graphics card? We will discuss all of them one by one in this article.
For example, if you have an RX 5700 XT graphics card on your computer and you want to replace it with an Nvidia RTX 2060 GPU, then here are the steps you need to follow:
Step by Step Process to Switch from AMD to Nvidia Graphics Card
Let's begin
Shutting Down Your PC
The first thing you need to do is to shut down your computer. Once your computer is turned off, open up your PC case and unplug any power connector (if any) connected to your graphics card.
Once done, now remove your AMD graphics card from the PCIe x16 slot. It's time to put your new Nvidia graphics card in the slot previously occupied by your AMD graphics card. If your Nvidia graphics card comes to need extra power connectors, then don't forget to connect them with your graphics card.
Meanwhile, don't forget to read our guide about what you can do with your old graphics card
Turn on Your PC
Once you've finished installing your new Nvidia graphics card on the motherboard, turn on your PC. At this moment, you might come up with screen flickering as you log in to your Windows. This is normal as Windows try to detect the drivers for the new hardware that you've recently installed.
Remove your Old AMD Drivers
The old AMD drivers may get in conflict with the drivers of your newly installed Nvidia graphics card. So you should immediately uninstall them first from your Control Panel. After that head over to the "Program and Features" icon and search for your AMD drivers, and simply uninstall them.

You can also use DDU (Display Driver Uninstaller) program to completely remove AMD Catalyst drivers from your PC.
Installing Nvidia Graphics Card Drivers
Once the old graphics card drivers are completely removed, it's time to install your Nvidia GPU drivers. If you have bought a new Nvidia GPU, then you may get a CD or DVD along with it for installing new drivers. However, if you have bought a used Nvidia graphics card or you don't have any CD/DVD for installing drivers, then you can download them from the official website of Nvidia here.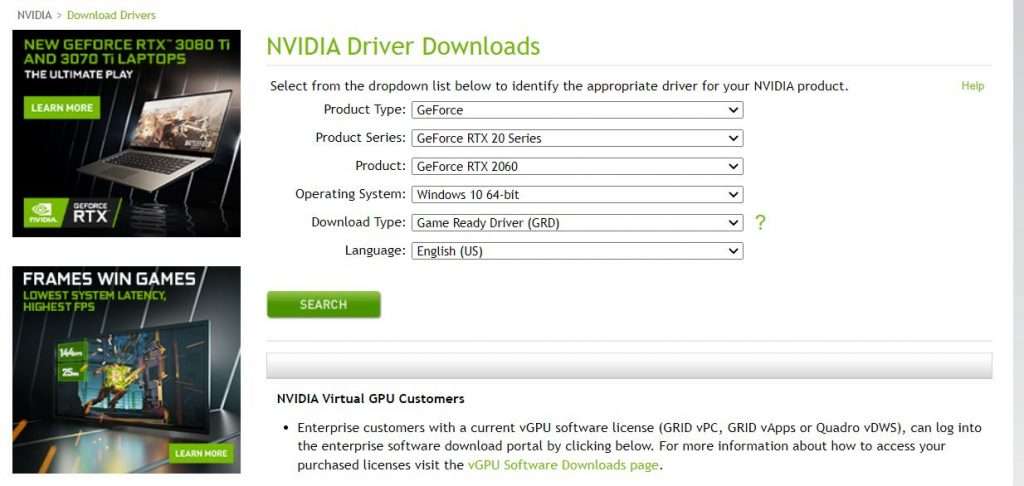 Once you open the page, you'll have to search for your graphics card's model and your operating system. I have the RTX 2060 installed on my PC so I've selected that model in this window.
Once you'll install the Nvidia GeForce Experience drivers, you will see them in the Control Panel as shown in the image below: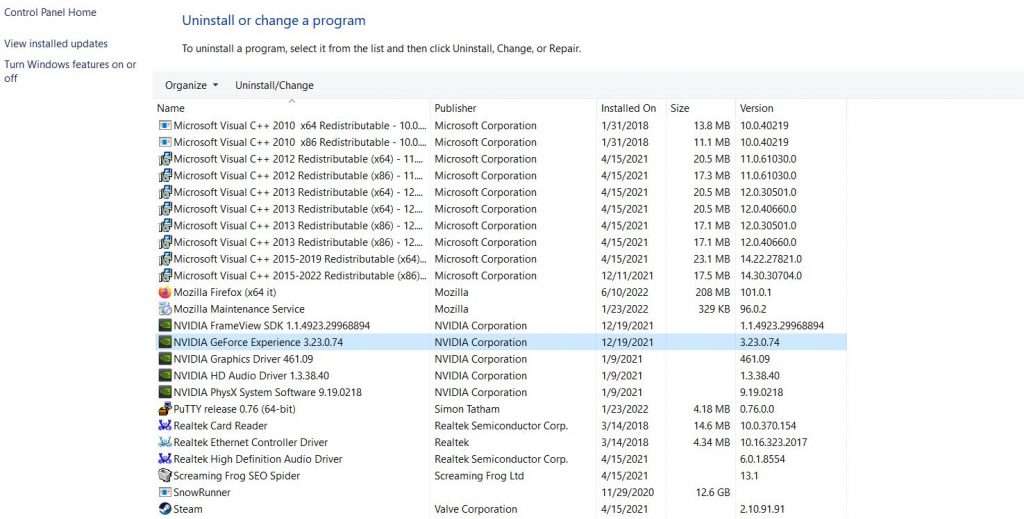 Restart Your PC
Once you've installed the Nvidia drivers, it's time to restart your PC and apply all the necessary changes you need to run your graphics card without any issue.
Conclusion
Finally, switching from an AMD to Nvidia GPU is very simple, all you need is to remove your older graphics card and replace it with the new one. Don't forget to uninstall the drivers of your old AMD card and then install the newer Nvidia card drivers.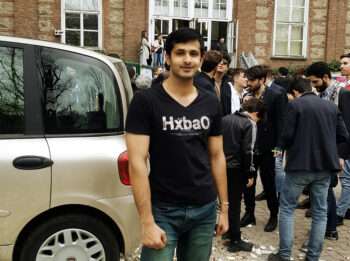 Hi, I'm the author and founder of this blog. I have more than 10 years of experience in the industry. Throughout my journey I've tested and reviewed hundreds of graphics card for custom PC builds. I believe my knowledge and experience will help you choose the card that really falls to your needs and budget.