The Intel UHD 620 is an improvement over the older HD 620 graphics chip. In the past few years, Intel has managed to improve its integrated chips with more clock speed and memory. But most of the time, Intel has failed to produce built-in graphics cards that can perform 1 on 1 with AMD's integrated GPUs.
The Intel UHD 620 has changed the way people used to look at integrated chips. Previously, it was believed that onboard graphics chips are not good for gaming and other intensive tasks. However, with the arrival of the Intel UHD 620 chip, you can now at least play your favorite games at the lowest settings.
How Much Video Memory Does Intel UHD 620 Has?
To play modern games or do multitasking, you need to have at least 2GB of video memory. But when it comes to knowing how much GB of video memory an Intel UHD 620 chip holds, there isn't a single answer.
The Intel UHD 620 does not have a dedicated video memory of its own. Rather than having its own virtual memory, it shares a small portion of memory from your ram. The maximum amount of memory that Intel UHD 620 can share from your ram is up to 32GB.
Specifications of Intel UHD 620
Here are some of the main specs:
| | |
| --- | --- |
| Base Clock Speed | 300 MHz |
| Max Dynamic Frequency | 1.00 to 1.5 GHz |
| Max Video Memory | 32GB |
| 4K Support | Yes |
| Max Resolution | 4906 x 2304 @60Hz |
Main Specs of Intel UHD 620 Integrated Chip
The UHD 620 is a 14 nm-based chip with a TDP of 15 Watt. Moreover, it can easily play video at 4K quality at average frame rates of 60. Also, this integrated chip supports DirectX 12 and Open GL 4.4 to get your hands on entry-level gaming.

Is Intel UHD 620 Graphics Good for Gaming?
Well, there's a huge difference between the gaming performance of an onboard graphics chip and a dedicated one. The dedicated graphics cards are packed with higher memory and clock speed to deliver smooth performance in gaming. No doubt, the Intel UHD 620 shared memory of up to 32GB, this doesn't mean that it will outperform the graphics card that comes with dedicated memory.
To be honest, the Intel UHD 620 cannot get even closer to some of the entry-level gaming chips on the market. But at the same time, you cannot underestimate the performance of UHD 620 when playing games like GTA V, Far Cry 3, Fifa 17, and CS-GO at 720p. Moreover, we managed to play PUBG and Fortnite on our laptop that has Intel UHD 620 chip inside. But make sure you keep the settings at the lowest if you want to hit over 40 fps.
Conclusion
We hope you got the answer to your question regarding how much GB an Intel UHD 620 swaps from your computer. The amount of memory shared depends on the total amount of ram installed on your system.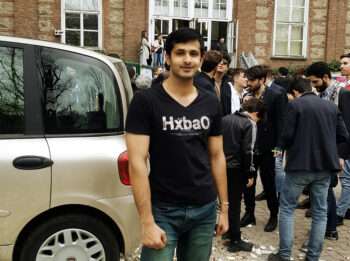 Hi, I'm the author and founder of this blog. I have more than 10 years of experience in the industry. Throughout my journey I've tested and reviewed hundreds of graphics card for custom PC builds. I believe my knowledge and experience will help you choose the card that really falls to your needs and budget.