Right tech specs can significantly impact your user experience, particularly when you are a gamer. Having a computer with high-quality graphics not only gives you sharp gameplay but prevents you from the annoyance that a slow-performing system can bring along.
If you want to learn from scratch about graphic processors, how they work, why they are important, and many other details, stay on this article till the end.
Let's start from the basics.
What Is an eGPU?
An external GPU or eGPU allows laptop users to achieve the quality and performance that desktop computers render to gamers. You can connect it externally to get the best output ever during the gameplay. Not just gaming, eGPU is of great use for image, graphics, or video editing tasks.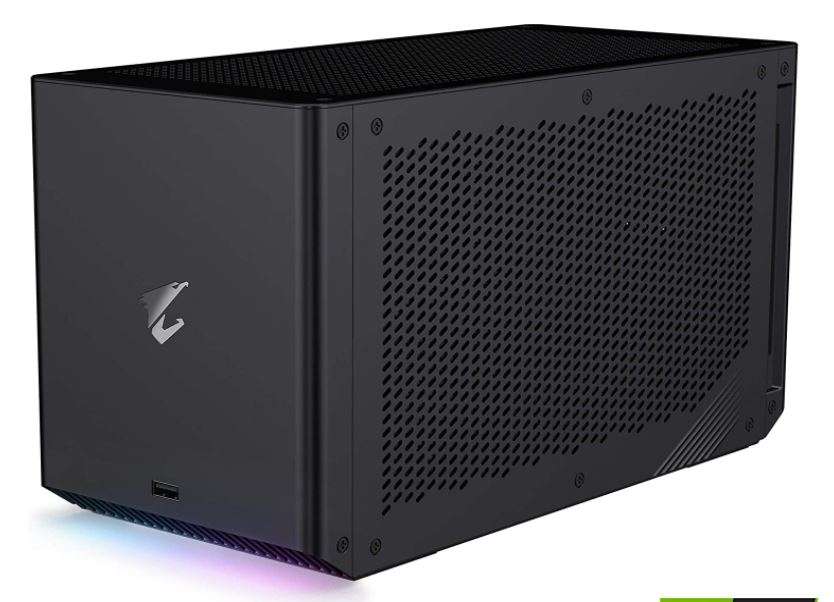 So, if you are planning to buy an eGPU for your laptop, make sure to check your device's specifications to identify if it is compatible.
How Do External Graphics Units Work?
Laptops are likely to have comparatively lesser graphic power than desktop computers which indicates that the image quality is better on the latter. It sometimes comes in the way of smooth gameplay as the gamers have to sacrifice quality parameters. If your computer is running very slow, upgrading to eGPU will help speed up the system.
eGPUs are usually popular for laptops, but they also work with a desktop to upgrade the overall graphics performance. Connecting an eGPU with your laptop allows it to retrieve graphics from the unit connected externally and not from the internal graphics card.
The technology is nearly new in the world of gaming, and you can expect many enhancements in the upcoming years. Connecting an eGPU to your laptop may not give you an over-alleviated gaming experience based on the screen resolution and other specifications, but it will make a noticeable difference.
Connecting Laptop to eGPU
When you need to plug in an external graphics unit to your computer, the details play a vital role. Several eGPU docks demand a Thunderbolt 3 port to connect to a computer.
For uninitiated users, Thunderbolt 3 is a high-speed port that allows for faster input/output operations. In this case, it allows the eGPU and the computer to exchange communication.
If your laptop lacks Thunderbolt 3 port, plugging eGPU is not possible. Most eGPUs available today use Thunderbolt Port as it is considered the best connection technology that transmits data as fast as up to 40 Gbps.
Besides, you have to check for the graphics card that is compatible with the eGPU, as some of them come pre-installed while some give you the freedom to choose one as per your specific preferences.
Let's now learn various aspects that help you pick the right eGPU for your laptop.
How to Pick the Right eGPU?
With so many options available in the market, selecting an excellent eGPU for your laptop can be challenging. Here we explain the top five attributes that will help you make an informed purchase decision without scratching your head.
PSU Power
Heavy-load games need bulk power to perform at their best, so you need to select the eGPU carefully to accelerate your gaming experience. Since most eGPUs run between 100W and 650W, picking one with a 400W range is a wise decision.
PSU Type
Like other hardware components, external graphics units also need a cooling mechanism to work appropriately without heating the internal elements. The eGPU can use the internal or external fan while it is working continuously to give you an unmatched graphics experience.
Dimensions & Weight
When it comes to an external device that you need to place on your computer desk, emphasizing the size and weight specifications becomes important. Do consider them before making any purchase; else, they will leave you with very less estate on the desk.
Compatibility
Before you make a final buying decision, do enough research on eGPUs as thoroughly as possible. Make sure your laptop has a Thunderbolt 3 port so that you can connect an eGPU.
Also, search for all other factors that can impact connectivity or performance in any way.
Graphics Card Specification
As mentioned earlier, some eGPUs integrate graphics cards, while some allow you to pick one. Your graphics card requirements are based on the games you like to play. For the latest graphics-intensive 1080p 240 Hz games, pick a powerful GPU to get optimal output.
GPU dock is very much like a tiny motherboard with a connector cord and a PCIe port, but it adds quality to your graphics experience while you are performing a visually-intensive task.
When you are looking to buy an eGPU, you need to understand your requirements to make the right decision within your budget.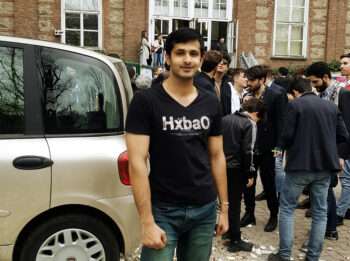 Hi, I'm the author and founder of this blog. I have more than 10 years of experience in the industry. Throughout my journey I've tested and reviewed hundreds of graphics card for custom PC builds. I believe my knowledge and experience will help you choose the card that really falls to your needs and budget.