With the prices of graphics cards rising all the way up due to Silicon shortage, it's unlikely to get your hands on your favourite GPU this year. Even the entry-level graphics cards have been out of the budget range of average consumers. Until the prices of GPU fall back to their MSRP level, the alternative option left is to get an APU to tackle your graphical workload. But can an APU fill up the void left by your graphics card? Let's find out in this guide.
APU – In Simple Words
APU (Accelerated Processing Unit) is the type of processor created by AMD in the year 2011. Basically, an APU is a type of CPU that comes with an integrated graphics card. The first generation of AMD APUs was named Llano. Over time, AMD has made considerable improvements in the APU lineup. Now we have CPUs from AMD that are armoured with Radeon RX Vega integrated graphics.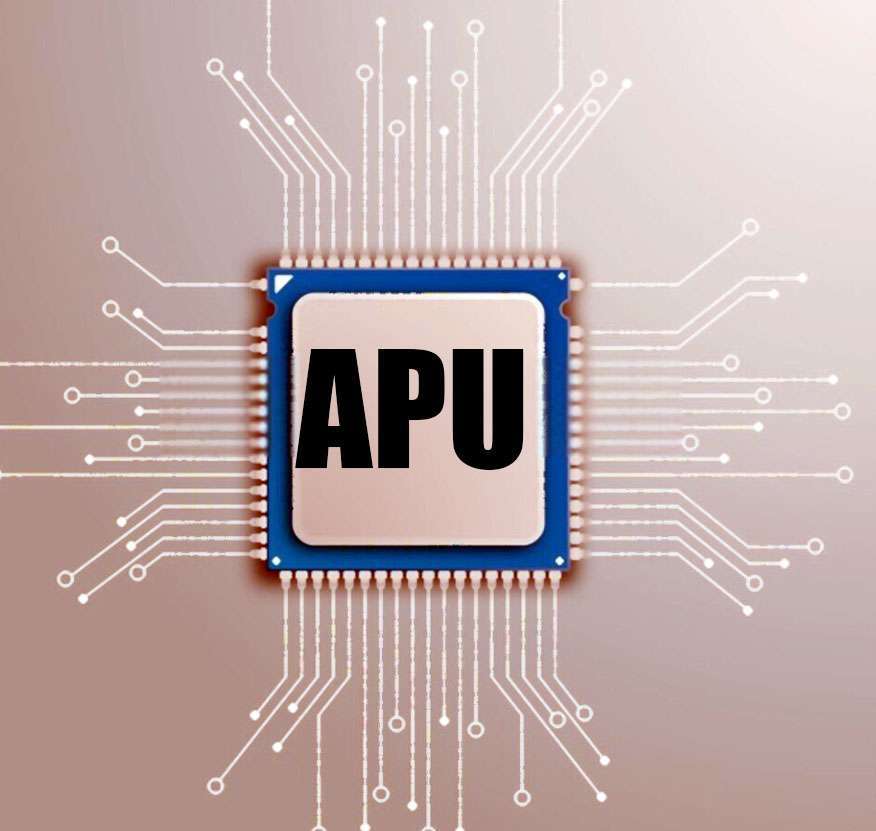 With the integration of RX Vega graphics on an AMD CPU, the Red Team has taken a huge leap over the integrated chips from Intel. Especially, if we talk about gaming at decent frame rates, then AMD APUs are no less than a blessing.
Can an APU Replace a Graphics Card Fully?
The simple answer to this question is "No". An APU cannot perform similarly to that of a dedicated graphics card. However, we cannot rule out the importance of an APU when it comes to basic graphical workload.
Let's start with PC gaming. Playing ten years old titles on an APU at the lowest graphical settings is possible. But when it comes to AAA games at ultra-high settings, this is not something that an APU can handle alone. Even the latest Zen 3 architecture APUs will struggle in handling the demanding titles at medium-high settings.
Other than caving your hardcore gaming needs, an APU can get you through any other task that you throw on it. Even if it's about basic editing photos or videos, you can rely on the power of an APU. Even some CPUs in Intel's 11th-Gen Tiger Lake Series that come with Intel Iris Xe integrated graphics offer good performance in video and photo editing.
Which AMD APUs are Ideal for Daily Computing Tasks?
Currently, the Zen 3 APUs are highly rated by PC enthusiasts all over the world. Some of the latest APUs from AMD are Ryzen 7 5700GE and Ryzen 7 Pro 5750GE
Below are the main specs of these APUs:
Model
Cores/Threads
Config
Clock Speed
Graphical Processing Power
Ryzen 7 5700 GE
8/16
512:32:8
8 CU
2000 MHz
2048

Ryzen 7 Pro 5750GE
8/16
512:32:8
8 CU
2000 MHz
2048

Main Specs of Latest AMD APUs
For just under $400, you get an APU that is capable of handling modern games at the lowest settings. The clock speed of these Zen 3 based APUs is similar to that of most mid-high range graphics cards from Nvidia and AMD itself. But the thing they lack is cores, a dedicated graphics card has thousands of cores as compared to an APU that has a few.
The real performance of an APU can be measured more easily if we run the benchmarks while gaming on it. As we've discussed earlier even the latest APU from AMD is a no match to a mid-range or high-end dedicated graphics chip, it's better to compare the performance from scratch to give you a better idea.
Therefore, we will compare the performance of an APU (having a Radeon RX Vega 11 integrated chip) with an entry-level graphics card from Nvidia, the GT 730.
| | | |
| --- | --- | --- |
| | GeForce GT 720 | Radeon RX Vega 11 |
| Lighting | 4.77 fps | 19.4 fps |
| Reflection | 4.67 fps | 15.2 fps |
| MRender | 4.36 fps | 10.8 fps |
| Gravity | 4.69 fps | 22 fps |
Generated by userbenchmark
Conclusion
As you can see, the difference is clear. An APU with Radeon RX Vega 11 chip performs way better than Nvidia's entry-level graphics card like GT 720. So, if you are buying an APU to just tackle light graphical workloads, then it's a good-to-go option.
Even, if you want to play less demanding eSports games, you can depend on an APU to play them at decent frame rates. But for intense graphical workloads and playing games at AAA, an APU is a no match.
You cannot fully replace a graphics card with an APU if you deal with a heavy graphics workload. APUs have few cores and resources as compared to dedicated graphics cards.
Moreover, an APU shares the resources of a CPU to create visuals and images on your display screen. Dedicated graphics cards on other hand have their own resources to deliver optimal performance in graphical workloads.
Until the prices of graphics cards fall back to their MSRP level, you can rely on an APU for basic computing tasks. But for optimal experience, you still need a mid-range or high-end graphics card on your computer.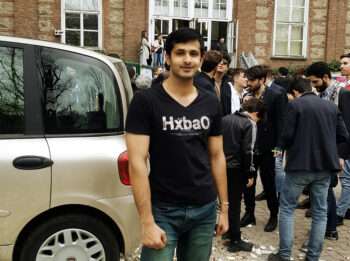 Hi, I'm the author and founder of this blog. I have more than 10 years of experience in the industry. Throughout my journey I've tested and reviewed hundreds of graphics card for custom PC builds. I believe my knowledge and experience will help you choose the card that really falls to your needs and budget.