Testing your graphics card without sticking it into a computer is something that not everyone knows about. Most people still believe that you have to install the GPU in a PCIe X16 to see if it's working or not. I myself have been scratching through different forums on Reddit to find any way of doing it. After hours of research, I finally found an effective method to test graphics cards without a motherboard.
Can a Graphics Card be Tested Without a Motherboard?
Yes, it's possible to test a GPU without plugging it into a motherboard. The most important thing that you need to check is whether the fan on a graphics card is spinning or not, right? By using an external PCIe x16 Riser Extension you can safely check if your GPU is working fine.
What is a PCIe Riser Extension
The PCIe Riser Extension is generally used by crypto miners to install more mining GPUs inside a PC case. The PCIe x16 Riser Extension comes with a standard x16 slot to install your graphics card along with useful power connectors and USB cables. In simple words, it's a small piece of a motherboard on which you can install your GPU and then connect it to your computer via USB.
Testing a Graphics Card Using PCIe Riser Extension
Using PCIe Riser Extension, you can easily test a GPU without installing it on a motherboard. In order to check if the GPU fans are spinning or not, you will need power. And for that, you will need a working power supply.
Step 1: Installing GPU on PCIe Riser Extension
After you have bought the PCIe x16 Riser Extension, it's time to install your graphics card on it. Once you've installed the graphics card, plug in the 6-pin power connector from your power supply with the PCIe Riser Extension.
Step 2: Jump-Starting Power Supply
Jump starting your power supply is the best way to test your faulty equipment. Also, this is one of the safest methods to test your graphics card without installing it on a motherboard.
To jump-start your power supply, you hold the 20-pin power with the clip facing towards you as shown in the figure below.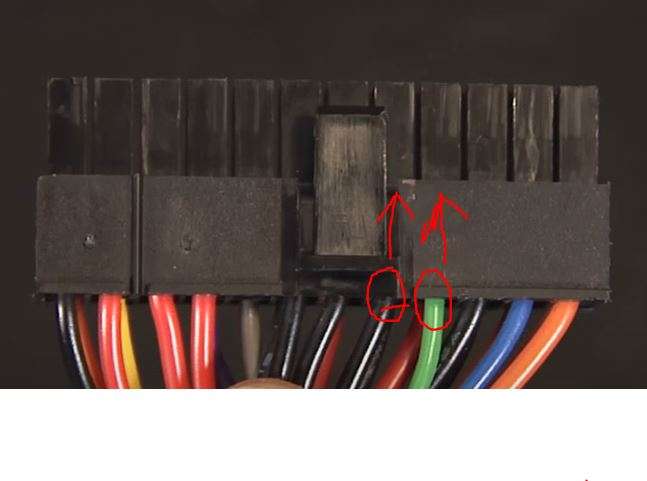 The next step is to use a paper clip of the green and black wire shown in the figure to jump-start the PSU.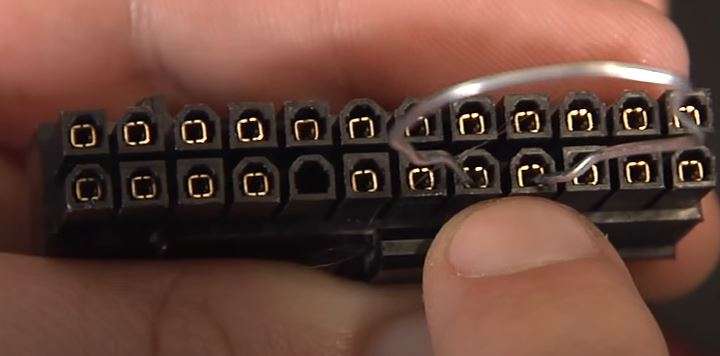 Once you are done joining the two holes using a paper clip, it's time to turn on the power button, and now your PSU is turned on.
Now the power will be passed to the PCIe Riser Extension on which we have installed our graphics card. If the fans on the GPU spin, it means your graphics card is working fine and there is nothing to worry about.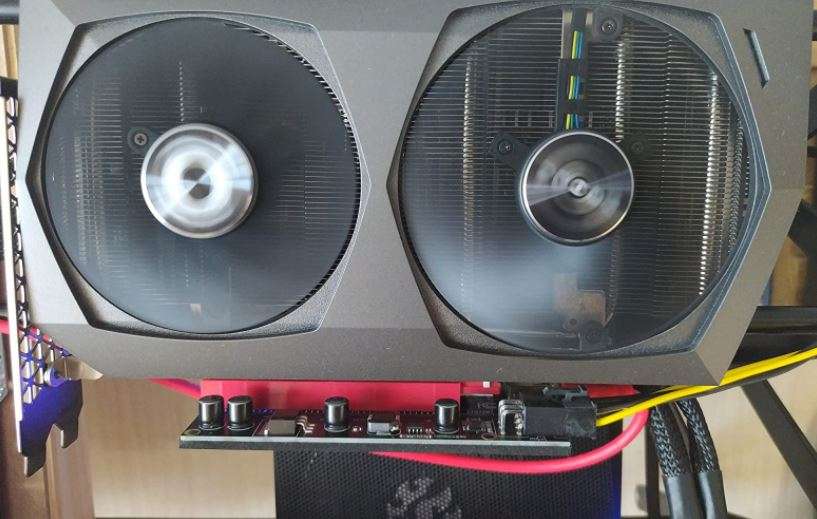 Conclusion
Finally, it is now possible to test a GPU without installing it on a computer. All you need is the power supply and a PCIe Riser Extension for safely diagnosing a graphics card. Just install the GPU in the PCIe x16 slot on the Riser Extension and jump-start your power supply to see if your card is working or not.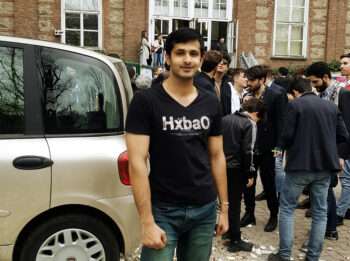 Hi, I'm the author and founder of this blog. I have more than 10 years of experience in the industry. Throughout my journey I've tested and reviewed hundreds of graphics card for custom PC builds. I believe my knowledge and experience will help you choose the card that really falls to your needs and budget.