Intel's integrated chips have improved a lot over the past few years. We now have integrated Intel chips that let you watch movies and play games at 720p or 1080p. But what about 4K resolution? Can you really scale the resolution all the way up to 4K on an Intel integrated chipset? But before this, you have to ask yourself whether it's about playing games at 4K or just watching movies and creating content?
Yes, it's possible to watch content at 4K quality with an Intel integrated graphics card if you have a monitor or TV that supports 4K. However, keep in mind that only Intel UHD 630 and above models support 4096×2160 or 3840×2160 resolution.
Although Intel claims its latest generation of integrated chips to be efficient for 4K resolution, you cannot expect these integrated chips to be as better as dedicated graphics cards. Also, the integrated graphics card can only let you watch videos at 4K quality, don't expect them to be good at 4K gaming. For gaming at 4K quality, we recommend you consider these graphics cards instead.
Are Integrated Intel Chips Better in Handling 4K?
Like we've said earlier, the previous generation Intel integrated GPUs were terrible in handling even the content at 1440p quality. Let's take an example of the Intel HD 4000 which was one of the most popular chips of that time, but it was hardly able to handle anything over the 2560×1600 resolution.
However, Intel has put more effort into building high-quality integrated chips over the last few years. And with the arrival of modern integrated graphics chips like Intel Iris Xe, you can now create content without looking for a dedicated graphics card.
So, the integrated graphics have upgraded up to the point where you can play a few games at HD without slowing down your performance. But there's still no way you can play games at 4K quality on the latest Intel integrated GPU.
At the same time, if all you need is to play your favourite game titles by sacrificing high-quality visuals, then Intel's Xe integrated chips are a great deal to have right now. It wouldn't be wrong to say that with Intel Xe integrated GPUs, we have to say a final goodbye to cheaper graphics cards. Like why would you pay for a cheap graphics card to get the same level of performance that is achievable by an integrated graphics card?
You'll now find notebooks and laptops equipped with the latest Intel Iris graphics chips to deal with the content creation tasks at 4K quality. We have tested the performance of Intel Iris Xe in 4K content creation. This chipset delivers the almost similar type of performance that you could expect from some low-mid-range graphics cards. But the video export time at 4K quality is usually longer as compared to time on a dedicated graphics card.
When it comes to watching videos at 4K quality on an integrated chipset, you'll suffer from lower frame rates. Also, there's a cap limit of 60Hz refresh rate on most Intel integrated chips, so there's no way you can get the benefit out of a 144Hz monitor if you pair it up with an intel based graphics card.
List of Intel Integrated Graphics that Support 4K
HD Graphics 610
HD Graphics 615
HD Graphics 620
HD Graphics 630
HD Graphics 640
HD Graphics 650
UHD Series
UHD Graphics 610
UHD Graphics 615
UHD Graphics 617
UHD Graphics 620
UHD Graphics 630
Intel UHD Graphics 730
Intel UHD Graphics 750
Intel UHD Graphics 710
Intel UHD Graphics 770
Intel UHD Graphics for 11th Gen Intel Processors
Intel UHD Graphics for 11th Gen Intel Processors G4
Intel UHD Graphics for 12th Gen Intel Processors
Iris
Bottom Line
The latest integrated chips from Intel do support 4K resolution, and also allow you to attach dual 4K monitors with a refresh rate up to 60Hz. You can watch movies and retouch content at 4K resolution with the newer generation of onboard Intel graphics cards, but it's not possible to play demanding games at such a resolution.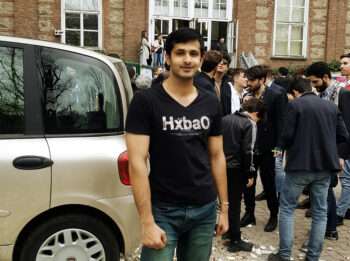 Hi, I'm the author and founder of this blog. I have more than 10 years of experience in the industry. Throughout my journey I've tested and reviewed hundreds of graphics card for custom PC builds. I believe my knowledge and experience will help you choose the card that really falls to your needs and budget.