As the prices of high-end graphics cards have spiked up, it's hard to find one that sits under your budget range. So, there are only two options left in this case, either to go with a refurbished graphics card or buy a used one. Refurbished GPUs are typically the ones that have been returned back by the consumer to the vendor due to a minor problem (faulty fan, heatsink, lose bracket, etc) within their specific warranty period.
After the graphics card has been received by the seller, it is repaired and then ready to be sold back with the label "Refurbished". Also, you can find a warranty period on a refurbished graphics card, but this is less than that of a new one.
Most often old generation graphics cards from Nvidia and AMD are refurbished and sold on online marketplaces like Amazon and eBay. So is it worth spending your valuable money on a refurbished GPU? Let's discuss this in detail here in this guide.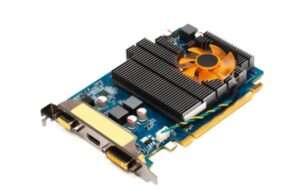 Buying A Refurbished Graphics Card
There's a lot of difference between buying a used graphics card and a refurbished one. With a refurbished graphics cards you can always expect a short warranty period, however, with a used card this is rare.
A refurbished graphics card is more or less used for a shorter period of time before making it back to the seller. So, the life expectancy of a refurbished is higher than that of a used one. Also, for a less price, you can get your hands on a GPU that looks similar to a new one.
However, there are some risks associated with refurbished graphics cards as well. Therefore, it is equally important to know about some important factors before buying such graphics chips.
Factors to Look When Buying a Refurbished GPU
Here are some of the most important things to keep in mind before making your purchase.
Trusted Marketplace
Although you can buy a refurbished GPU from anywhere, we highly recommend you to go with a trusted selling platform like Amazon, eBay, Walmart, etc. It is much easier to return on these marketplaces as compared to local online selling websites.
Go Through the Sellers' Profile
Also, look for the positive feedback of the seller and other listings before making your final decision. Moreover, it's worth looking at the description of the refurbished card that shows what went wrong with it in the past. If there has been a lot of repairing stuff done on a card like replacement of blowing capacitor, VRMs, etc, then it's better to stay away from it.
On other hand, if there was a minor replacement of a GPU fan or heatsink, then it's a good-to-go graphics card.
Warranty
The reason behind buying a refurbished card is the limited-time warranty that comes with it. It's hard to find a refurbished card that comes with the same amount of warrant like the new one does. However, even if the warranty is for just a few months, it still gives you peace of mind.
Cost
Sometimes there isn't a huge difference between the price of a refurbished card and a new one. If that is the case, then it's worth buying the new one rather than spending money on a card that has been repaired in the past.
Conclusion
It's better to stick with a refurbished graphics cards that come with a short time warranty and save you few bucks to bucks to invest in other peripherals. However, it's worth doing your research before you get one of these refurb GPUs. Make sure you get one of these from a reliable seller and marketplace.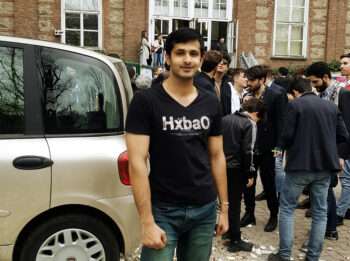 Hi, I'm the author and founder of this blog. I have more than 10 years of experience in the industry. Throughout my journey I've tested and reviewed hundreds of graphics card for custom PC builds. I believe my knowledge and experience will help you choose the card that really falls to your needs and budget.