A common query that we come across in our community is about GPU usage dropping to 0 while gaming. But this isn't the end of the world and you can do some tweaks to fix this problem. In this guide, we will find out the real cause behind this issue and how you can fix it in simple steps.
A drop in GPU usage happens when your graphics card is not working at its full potential. To deliver the most, your GPU must work at 99% or 100% while you are gaming or utilizing any other graphics-intense application.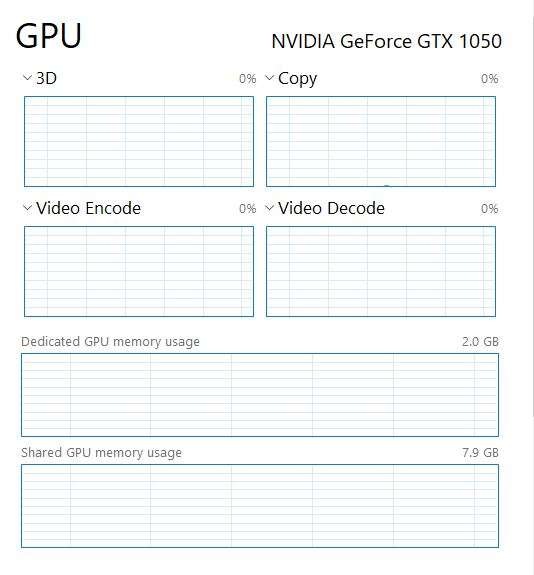 Causes Behind Low GPU Usage & Possible Fixes
To troubleshoot the problem, it is important to find the cause behind it. Lower GPU usage isn't something that triggers on its own, there could be software, hardware, and several other factors that might prevent your graphics card to perform at its best.
If your video card is not performing to its fullest while you are gaming, then it could be due to the below reasons.
GPU Overheating
Updated GPU Drivers
Hardware Bottleneck
Power Supply (Not providing enough energy)
VRMs overheating
SLI/CrossFire Issue
GPU Overheating
One of the most common reasons for GPU usage dropping to 0% is overheating. There might be several reasons behind the higher temperatures on your GPU, one of which is overclocking. If you have overclocked your GPU, then it takes time for your cooling fan to handle the massive amount of heat resulting from a higher clock speed. In order to prevent itself from damage, your GPU will throttle down to a lower clock speed.
Make sure you don't overclock your GPU if your manufacturer hasn't specified it in the instructions manual. And in case you are a fan of overclocking, then we highly suggest you go with the water-cooled graphics cards that are great at handling higher temperatures and clock speed.
Apart from overclocking, the overheating issues occur due to a faulty GPU cooling fan. A broken or faulty fan can have a tough time dissipating the massive amount of heat when a GPU is under full load.
Updated GPU Drivers
Most people believe that the solution to all of their GPU-related problems lies in updating their graphics card drivers. But this is wrong, installing the latest graphics drivers can lead to lower GPU usage as well. If this happens, it's better to roll back or uninstall your GPU drivers. You can install the previous version of the GPU driver and see if that solves your problem.
Hardware Bottleneck
Bottlenecking is one of the major triggering factors of lower GPU usage. A GPU bottleneck occurs when you have a powerful GPU, but a weaker CPU.
For example, you are using an RTX 2080 ti graphics card with an older CPU like Intel Dual-Core. While playing games, you will see CPU usage of 100% and GPU usage below 60%, which means there's a bottleneck.
If this happens, you will need a powerful gaming CPU that can keep up with the pace of your graphics card.
Power Supply Issues
If your power supply is not sufficient enough to power up your graphics card, then you might come up with lower GPU usage issues while gaming. Make sure you opt for a PSU that meets the minimum requirement of your GPU. Modern graphics cards from Nvidia and AMD need a reliable power supply and a 6-pin, 8-pin, or both power connectors to run properly.
VRM Overheating
You might have heard about the VRM on most online forums. VRM or Voltage Regulator Module acts as the powerhouse of a graphics card. The VRM of a video card is made up of a number of components like capacitors, MOSFETS, Inductors, etc.
The most crucial part of VRM is a MOSFET. It is the MOSFET that absorbs more heat and throttles down the power that a GPU needs to run at its fullest. Make sure that the heatsink of your GPU is in contact with the VRMs for efficient heat dissipation. Also, if you are using old generation video cards, then it is more likely to come up with VRMs overheating.
Modern graphics cards come with high-quality VRMs that lead to better heat management.
SLI/CrossFire Issues
If you are running multiple GPU setups on your computer, then it's common to face lower GPU usage issues. Both the Nvidia and AMD allow you to add multiple graphics cards in SLI or CrossFire setup. Some games are not optimized to get the most out of an SLI or CrossFire combination.
There could be an issue with your HB SLI Bridge as well. A faulty bridge can prevent one of your graphics cards to deliver the maximum output. Try to replace the HB SLI Bridge and see if this helps you move the GPU usage from 0 to 99% or 100%.
Conclusion
Finally, you are now well aware of the real causes behind a 0% GPU usage and how to fix it. Keep in mind you cannot troubleshoot this problem without measuring it. By using tools like Nvidia-SMI, you can easily track down the performance of your graphics card. It's important to measure the performance of your GPU to get the most out of it.
While gaming or dealing with graphics-intensive tasks, your GPU must now show 0% usage. If this happens, then you have to follow the steps we've mentioned in this guide to increase your GPU usage up to 100%.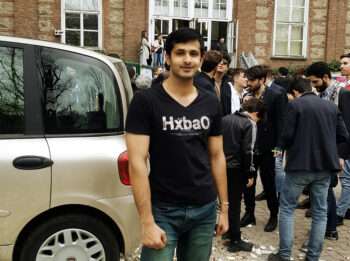 Hi, I'm the author and founder of this blog. I have more than 10 years of experience in the industry. Throughout my journey I've tested and reviewed hundreds of graphics card for custom PC builds. I believe my knowledge and experience will help you choose the card that really falls to your needs and budget.